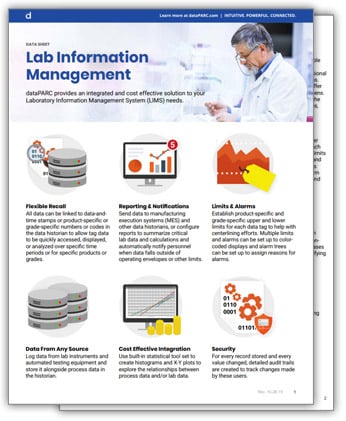 Featuring:
The standard tabular MDE format provides incredible flexibility with over a dozen options for data entry, including pick lists for data validation, multidimensional entry, automated calculations, and entry restrictions.
Product-specific and grade-specific upper and lower limits can be easily established in PARCview for each data tag to help with centerlining efforts
Configure an MDE displays record creation logic to match data requirements. Link new records to production units (SKU), or schedule record creation for periodic testing.
Lab test results often provide inputs to other calculations and the integrated scripting allows calculations to be performed automatically, reducing errors and improving the accuracy of stored data
And more...