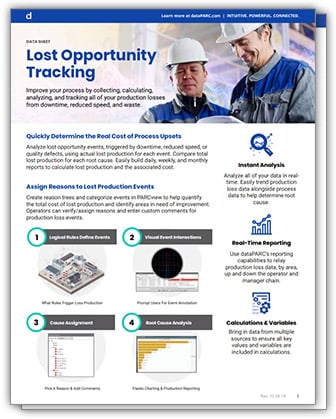 Featuring:
Analyze all of your data in real time. Easily trend production loss data alongside process data to help determine root cause
Create reason trees and categorize events in PARCview to help quantify the total cost of lost production and identify areas in need of improvement.
Use dataPARC's reporting capabilities to relay production loss data, by area, up and down the operator and manager chain.
Bring in data from multiple sources to ensure all key values and variables are included in calculations.
And more...