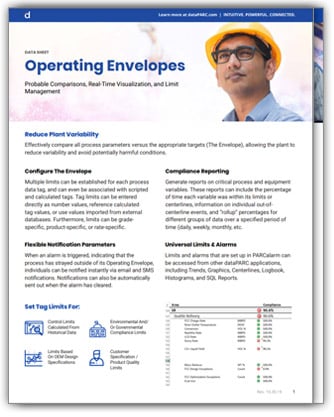 Featuring:
Establish multiple limits for each process data tag and even associate them with scripted and calculated tags.
Generate reports on critical process and equipmentvariables, such as time each variablie was within it's limits or centerlines.
Trigger smart alarms when a process has strayed outside of its Operating Envelope, instantly notifying personnel via email and SMS text.
Access limits and alarms from other dataPARC applications, including Trends, Graphics, Centerlines, Logbook, Histograms, and SQL Reports.
And more...